Please schedule lessons by calling The Golf Shop at (970) 870-1846.
Our Mission
Our goal is to find unique, individual abilities within each golfer and use these unique qualities to help them reach their potential. Using comprehensive video analysis, state-of-the-art teaching aids and years of experience, Haymaker's instructors will maximize your ability as a golfer and get you having more fun!
Our Philosophy
Your athletic ability is uniquely yours; improve those skill sets to create the best swing for your game.
Meet The Pros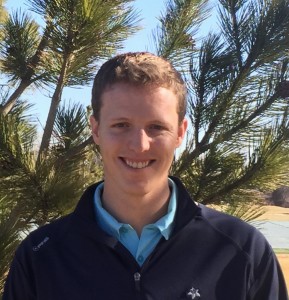 Cody Hasten, PGA Head Golf Professional
Cody's passion for the industry lies in both spreading a love for the game through his encouraging instructional programs, as well as creating memorable customer experiences that encourage guests to spend more time at the course enjoying the game. As a PGA, TPI (Titleist Performance Institute), U.S. Kids, and First Tee Certified Instructor with 12 years of teaching experience and 20 years in the industry, Cody has excelled in teaching all levels of golfer. He has a passion for developing both new and experienced players with a strong belief in creating simple, repeatable golf swings based on each individual's physical characteristics and goals. Cody joined the Haymaker team in 2018 after extensive experience at Bear Dance Golf Club in Larkspur, CO and Columbine Country Club in Littleton, CO.
---

Andrew Donner, Director of Instruction & Junior Golf
Andrew Donner returns to Haymaker for his 12th consecutive season bringing with him his skill and passion of the game. As the Director of Instruction, Andrew manages the instruction programs offered at Haymaker. As Director of Junior Golf and Head Golf Coach for the Steamboat Springs Sailors High School team, he is focused on player development for young golfers. Andrew is a key mentor of the Steamboat Springs Junior Golf League. Mr. Donner has instructed golf at the Reserve Club in Palm Desert, CA and at the Desert Mountain Golf Club in Scottsdale, AZ. Andrew participated in various mini-tours in FL, CA and AZ while competing in regional and state opens and international competitions. Andrew worked in Bogota, Colombia for 6 years and is fluent in Spanish.
---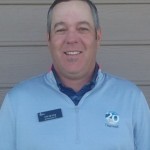 Tim Dever, PGA Apprentice
Tim Dever was born and raised in Jacksonville, Florida. His passion for the game of golf began at an early age when he was introduced to the game at Callaway Gardens, one of Georgia's premier golf resorts. Since that time Tim has developed into a strong player and a consummate promoter of the game. Tim understands that each player has his own unique swing and he will work with you to improve your game based on that fundamental principal. During the Winter season, Tim can be seen at Mt. Werner working as a key employee for the Steamboat Ski and Resort Corporation. A current PGA apprentice Level 1 in the PGA/PGM program, 2021 will be Mr. Dever's 7th season at Haymaker.
---
Lesson Rates
| | |
| --- | --- |
| Private Instruction | Private Playing |
| One Hour: $100 | 9 holes: $150 |
| One Half Hour: $50 | Junior 9 holes: $75 |
| Junior Hour: $50 | (9 hole on-course instruction) |
---
Lesson Programs
Consecutive Lessons: A commitment to work on your entire game

Five private 1 hour lessons: $400 (One hour lesson free)
Five JUNIOR, 1 hour lessons: $200 (One hour lesson free)
Group Instruction | 2-4 Players: Improve your game in a relaxed group setting
One Hour: $60/player
Four hour long lessons: $240/player (Includes one additional 9 hole playing lesson)
Junior Hour: $30/player
Golf School | 2-6 players: Group instruction aimed at perfecting your game
Saturday & Sunday
Time: 10am – 3pm
Dates: TBA
Skill Level: Experienced
Cost: $400
Minimum 2 students; limited to 6 students
Design Your Own Golf School | 2-8 players: Group instruction that's a perfect fit
Days: 2 Days of PGA instruction
Cost: $400/player 3 or more students | $500/player 2 or more students
Semi-private instruction to fit your level of play and schedule. On course, practice facility, and video instruction combined to create the ideal golf school environment.
Minimum 2 students; limited to 4 students

Season Long Instructional Program | 2-8 players
Take the next step that will change your game! At a discounted price instruction is tailored to your needs. Sure up your short game, improve your long game, make that putt. With the use of video technology, this program is designed for all players and includes practice facility and on-course play.

June/July/August
Four 1/2 hour lessons/month & One playing lesson/month
Skill Level: All
Cost: TBA
---
Performance Fitting Programs
We believe that good golf starts with properly fit equipment. We utilize video feedback, launch monitors, and customized methods for wood, iron, wedge, putter and ball fitting. Too often, players have the wrong equipment in their golf bag. "GET FIT" and maximize your game!
Club Alteration & Repair Services
Haymaker offers full service re-gripping and minor club repair, prices vary on grip. Contact the Golf Shop at (970) 870-1846